ESTABLISHING A NAMIBIAN TRUST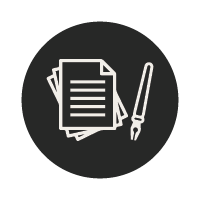 We regularly assist clients in establishing Namibian trusts and provide day-to-day administrative services to ensure that the trusts comply with governing legislation.
 By taking care in drafting the trust deed and establishing the trust, it can be an invaluable instrument in effectively managing your wealth. Trusts can be used: as vehicles for conducting a business; to protect assets from creditors or in matrimonial disputes; in partitioning certain assets from the remainder of your estate; to manage assets on behalf of someone who is unable or incapable of doing so themselves; in setting up charitable structures to benefit certain persons, a certain class of persons, or whatever altruistic object may appeal to the founder.
We will be happy to assist you with the establishment of a trust, ensuring it's fit for purpose and that the trust deed properly caters for a range of eventualities that will guarantee seamless transacting. As part of our fiduciary services, our attorneys can by nominated to act as a trustee of your trust.