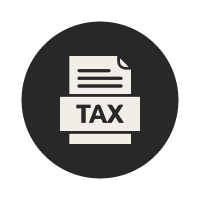 At Cronjé Inc we are proud to have a team of highly skilled and experienced Namibian Tax Attorneys who are dedicated to providing comprehensive Namibian Tax Advice to our clients.  Our Namibian Attorneys combine practical experience with commercial acumen to deliver tax-efficient business solutions that meet the unique needs of high-net-worth individuals and corporations.
Our range of tax services covers all aspects of corporate transactions, financial structuring, project finance, and tax litigation.  Whether you are facing a tax dispute with the Namibian Revenue Authorities (Namra) or need expert guidance on offshore structuring, our attorneys have the knowledge and expertise to help you navigate the complexities of Namibian tax law.
As leading tax advisors in Namibia, we have a well-established track record and a commitment to staying up-to-date with the latest Namibian tax developments. Whether you are looking for assistance with inward or outward investment, we understand the Namibian tax and exchange control implications of your transactions and can assist you to make informed decisions.
Our team of Namibian Tax Attorneys have knowledge based on practical experience. We provide tax efficient business solutions by combining this strength with commercial acumen.