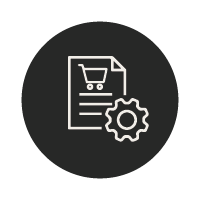 Public Procurement is largely known as the process through which the state acquires goods, works and services needed to fulfil its public functions. The Public Procurement Act of 2015 regulates public procurement in Namibia. The Public Procurement Act applies to Public Entities which are defined in the act as any Government Institution.
Our firm provides the following advice to clients:
      The type of bid required by a "Request for Proposals" issued by a public entity;
      The legal procedures and documents which might be required by a bid; and
      The contents of procurement contracts.
Cronjé Inc  further provides advice to clients seeking a review of a tender award from the Challenge and Review Panel. Public Entities might choose to enter into a public private partnership in accordance with the provisions of the Public Private Partnership Act 4 of 2017. We regularly provide advice to clients on the competitive bidding process, the entering into a public private partnership agreement and the management of a public private partnership.