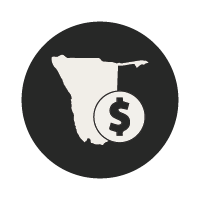 Investment Advice
In the age of globalisation, foreign direct investment has become ubiquitous. At Cronjé Inc we are well positioned to assist corporations and individuals with their foreign direct investment in Namibia, providing the necessary advice and facilities to set up their business interests in the host economy and connecting the investors with local agencies.
­­­­­­­­­­­­­­­Our integrated team of corporate and tax attorneys help clients navigate complex investment strategies, advising them on the latest market trends and practices, to find one that best suits their risk tolerance and objectives. We provide sound counsel on questions of investment law to individuals, asset managers and institutional investors.
Our services include:
Fund Service Provider Agreements;
Investment Fund Structuring and Establishment;
Regulatory Compliance and Fund Governance;
International Trade and Customs Issues;
Cross-Border Transactions and Investments;
General Opinions.