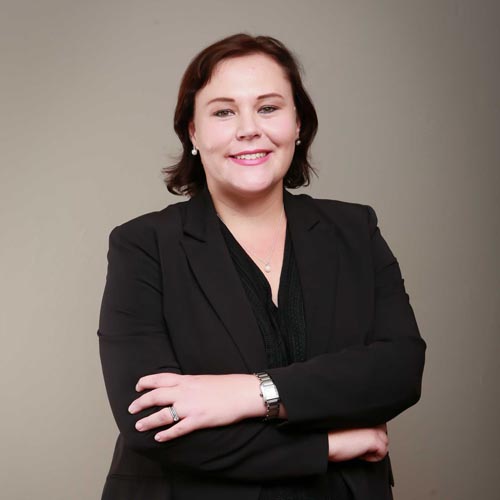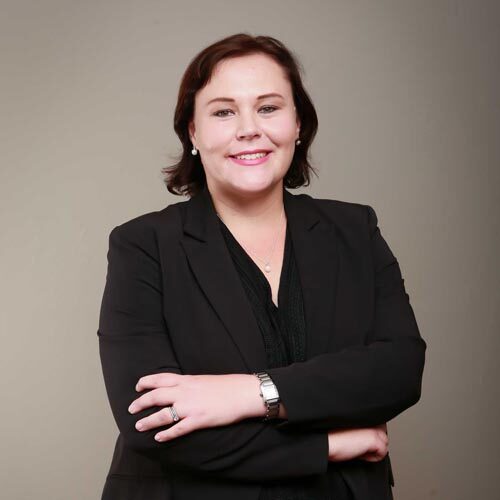 About:
Helene Cronjé is a Namibian Attorney, Notary Public and Conveyancer. Helene is further a registered agent for the filing and prosecution of trade marks and patents with the African Regional Intellectual Property Organization.
In 2022, the Advisory Excellence Guide conferred a Certificate of Excellence on Helene for her outstanding work in commercial law and recommends her as an expert in this practice area.
CONVEYANCING AND PROPERTY LAW 
Helene is a Director and Head of Conveyancing.  Helene is involved in a number of residential and commercial property developments, property transfers and bond registrations.  Helene is a dedicated conveyancer and is respected for her professionalism and her efficiency.  Helene is well known for the personal attention that she gives to her conveyancing matters.
INTELLECTUAL PROPERTY PORTFOLIO MANAGEMENT
Helene is the Head of  Intellectual Property (IP) practice area.   She is well regarded for her effectiveness and precision, and acts as the Namibian correspondent for a number of international clients from the United States of America, United Kingdom, India, China, Mauritius, South Africa and most English-speaking African nations, regarding intellectual property matters.  Helene currently assists various Namibian banks in the management of their intellectual property portfolios.
Helene's experience includes trade mark searches, filing and prosecution of trade mark applications, trade mark litigation, trade mark maintenance, assignments, renewals, and general management of trade mark portfolios within Namibia and Africa.
Helene has built relationships and networks, over the years, throughout Africa and the world, which qualifies her to serve our global client base throughout the continent.
GOVERNANCE
Helene manages the firm's company secretarial department, ensuring due diligence and compliance. Our office ensures quality and efficiency in the secretarial department by providing our clients with shelf companies and close corporations available immediately. We are able to efficiently assist our clients in the registration of Namibian Companies, Close Corporations and Trusts. We have also been actively involved in assisting various international entities with the commencement of their business operations in Namibia.