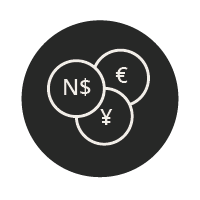 We regularly assist clients in the preparation and submission of Exchange Control Applications to the Bank of Namibia.
Exchange control in Namibia is regulated by the Currency and Exchanges Act 9 of 1933 ("Exchanges Act") and the Exchange Control Regulations published pursuant thereto.
Exchange control approval is required for all transactions by Namibian residents (whether natural or juristic persons) which involve the transfer of assets to countries outside the Common Monetary Area. The Common Monetary Area comprises of Namibia, Lesotho, South Africa and Swaziland.
There is no exchange control applicable on transactions within the Common Monetary Area (however money-laundering regulations require the disclosure of cross border transactions).
The countries in the Common Monetary Area mostly apply similar regulations exchange control policies with specific variances in each jurisdiction.
At Cronjé Inc we are regularly involved in complex cross border transaction and we advise clients on various aspects (including exchange control) relating to such transactions.
When investing in Namibia investors should take cognizance of the Namibian Exchange Control Regulations that apply to their investments. The following principles apply (there are however a substantial list of exceptions and further requirements):
All share certificates issued by a Namibian company to a non

Common Monetary Area

resident shareholder must be endorsed as non-resident (when the certificate is issued). A share certificate for a Namibian company is endorsed as non-resident through the application of a physical stamp thereon by an authorized dealer;
Namibia applies

thin

capitalisation

rules

with a minimum capital requirement of 1:4 being applied. It is therefore important that an investor is to consider the manner in which funds are introduced into Namibia (taking into consideration that Namibia applies non-resident shareholders tax on interest and dividends);
All foreign loans require prior written approval from Bank of Namibia; and
No capital may be repatriated from Namibia without approval from Bank of Namibia.
Should you require assistance in ensuring that your investment complies with the Namibian Exchange Control Regulations, you are invited to contact us.