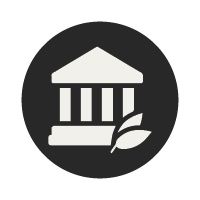 There are various laws applicable to environmental matters in Namibia. The main Act is the Environmental Management Act 7 of 2007 ("the EMA")
The following activities may not be undertaken without an environmental clearance certificate: (a) land use and transformation; (b) water use and disposal; (c) resource removal, including natural living resources; (d) resource renewal; (e) agricultural processes; (f) industrial processes; (g) transportation; (h) energy generation and distribution; (i) waste and sewage disposal; chemical treatment; (j) recreation; and (k) any other area which the Minister considers necessary for the purpose of listing.
Cronjé Inc. possesses the expertise to advise clients regarding the procedures to be followed in order to obtain an environmental clearance certificate for the activities which are to be undertaken.
We further assist clients:
who may be interested and affected parties in participating in the consultative process of a proposed activity during the Environmental Impact Assessment stage; and/or
who may be interested and affected parties requiring that a compliance order be issued by the office of the Environment Commission.