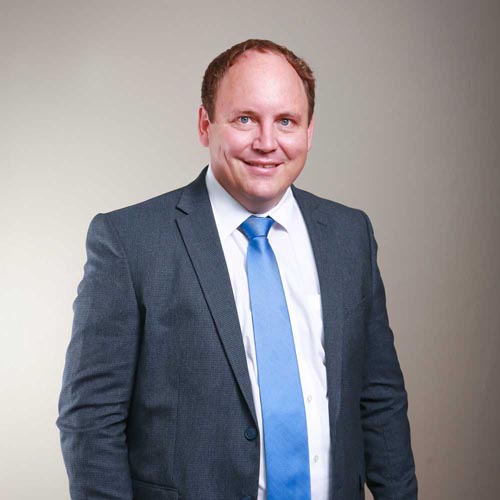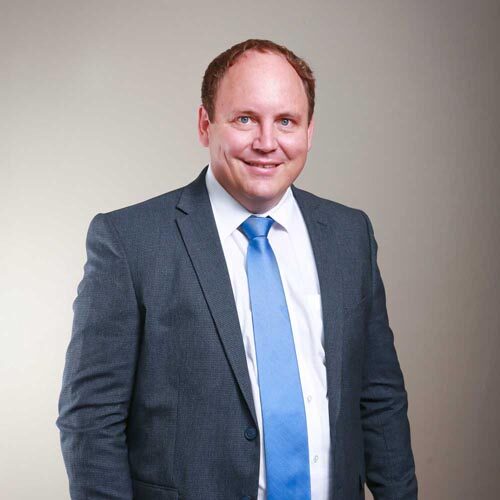 About:
Christiaan Cronjé is a Namibian Commercial Attorney. He holds degrees in both Accounting and Law degrees from the University of Stellenbosch and a postgraduate diploma in Drafting and Interpretation of Contracts from the University of Johannesburg.
Membership:
Christiaan is a member of the Law Society of Namibia, the Institute for Directors in Southern Africa and the Society for Trust and Estate Practitioners.
He further serves on the boards of a number of prominent Namibian institutions.
Commercial Transactions
Business Structures
Tax
Corporate Advisory
Insolvency 


COMMERCIAL LAW
With regards to commercial transactions, Christiaan provides a service that goes further than the mere drafting of contracts.  He assists clients in understanding the transaction, provides advice on all aspects of commercial transactions, including structure, risk, tax and financing relating to the transaction.  Christiaan is highly regarded as one of the best deal structuring specialists in Namibia.
With regards to commercial law Christiaan is able to assist in the negotiation of transactions, the conducting of due diligence exercises and managing of competition law issues.  Christiaan represents a number of clients in the financial services sector including Namibian commercial banks, insurance companies, pension funds and unlisted investment fund managers.  Christiaan is regularly involved in high profile capital raising transactions.
Chambers and Partners has ranked Christiaan as one of the leading lawyers in Namibia.  In its in its 2021 Global Edition Chambers and Partners indicated that Christiaan has "broad transactional expertise covering M&A and hostile takeovers, as well as tax planning and restructuring. His impressive client roster features a range of listed entities and private companies."  In its 2022 Global Edition Chambers and Partners indicated that: "Christiaan is the full package, with excellent understanding and experience regarding a business as a whole."
CORPORATE LAW
Christiaan is well versed in the law regulating corporate structures and has been involved in the structuring and implementation of a number of intricate listed and unlisted structures with regards to debt and equity instruments. 
With regards to corporate law Christiaan appreciates the real and practical issues that directors of corporate entities are faced with on a daily basis.   He has further assisted various Namibian corporates in the implementation and review of their corporate governance.
Christiaan further regularly provides training seminars to members of various boards with regards to corporate governance best practices.
INSOLVENCY
Christiaan is one of a handful of Namibian liquidators that regularly accepts appointments on insolvent estates.  In an economy where clients are faced with risks relating to insolvency risks from counterparties and with regards to their own solvency, the practical experience that Christiaan holds with regards to insolvency law has recently proven invaluable to clients.
GENERAL
Christiaan is well known for his ability to find innovative and practical solutions to problems faced by clients. His commitment to consistent hard work allows him to gain an in-depth knowledge of our clients' business and their specific needs. This, combined with his humility and knowledge of the law, allows him to add real value to client's endeavours.