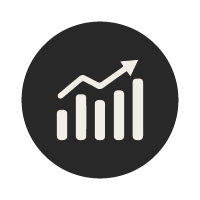 Capital markets comprise the trading of equity securities and debt instruments between suppliers of capital (usually banks and institutional investors) and those in need of financing (usually businesses and individuals). The most common capital markets are the stock market and the bond market. These markets conduce transactional efficiencies by linking the demand side of capital with the supply side, providing parties with an opportunity to exchange securities.
Are you trying to raise funds to grow your business, looking to break into new markets, or hoping to improve your balance sheet? We draw from a wealth of sectorial legal expertise to advise the full range of industry participants.
At Cronjé Inc, our securities attorneys work with issuers and underwriters in the process of raising capital through the issuance of debt or equity securities to meet their financing needs. Our goal in these collaborative transactions is to ensure the issuer and underwriter are in compliance with local and international securities regulations. Our team are specialists in conducting the due diligence reviews, drafting the prospectus and other disclosure documents, and negotiating agreements while assisting clients in navigating the transaction through the regulatory process.
Our services include:
Advising on Capital Investments

Fund Formation and Structuring

Structured Finance and Securitisation

Recapitalisation

Block Trades

Public-to-Private Transactions

Due Diligence Exercises

Securities Law and Exchange Compliance.